Hera Gallery is thrilled to announce, Roberta Richman has won a 2012 Women of Achievement Award! She is one of eleven recipients in Rhode Island for this nationally recognized award.
One of her pieces
will also be featured on the fall cover of She Shines Magazine.
Congratulations Roberta!
Find out more about the event and Roberta below:
WOMEN OF ACHIEVEMENT AWARDS 2012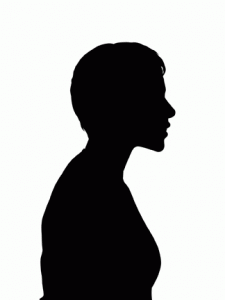 YWCA Rhode Island Announces 2012
Women of Achievement Award Winners
Join us in recognizing the best in the accomplishments of women across
industry, culture and public service.
8th Annual
Women of Achievement Awards

Thursday, September 27, 2012

Join us at the awards luncheon


Join YWCA at the 8th Annual Women of Achievement Awards Luncheon on Thursday, September 27 from 11:30am to 1:30pm at Kirkbrae Country Club in Lincoln. Deb Ruggiero, local radio personality for Amazing Women, is the event emcee. Tickets are $50 and underwriting opportunities are also available.
YWCA Rhode Island is pleased to announce the eleven Women of Achievement Award Winners for 2012:



Toby Ayers
Elizabeth "Liz" Chace
Carrie Bridges Feliz
Hilary Jones
Patricia Martinez
Carol O'Donnell
Adeola Oredola
Valerie Perry
Carolyn Rafaelian
Barbara Sokoloff
Women of Achievement Awards are recognized nationally. They bring attention to the accomplishments of
women in industry, culture and public service in local communities. The awards are based on achievements
promoting peace, justice, freedom and dignity. Selection criteria focuses on exceptional skills, leadership and
mentoring, breaking new ground or old barriers; and being agents of positive change and inspiring others.


Roberta Richman

has held numerous positions at the Rhode Island Department of Corrections




during the course of her almost 33 years of employment. In her last position held from 2001 until




July 1, 2012, she served as assistant director of rehabilitative services overseeing community corrections




including probation, parole, and home confinement, and all prison based programming and treatment




including education and vocational training, health services, mental health and substance abuse




treatment and many specialized counseling programs. During the ten years of her tenure as warden,




she introduced many innovative gender responsive programs for female offenders. Her primary focus




throughout her career has been on preparing incarcerated men and women for their reentry into the




community upon release and the development of activities designed to bridge the gap between




institutional services and community corrections.